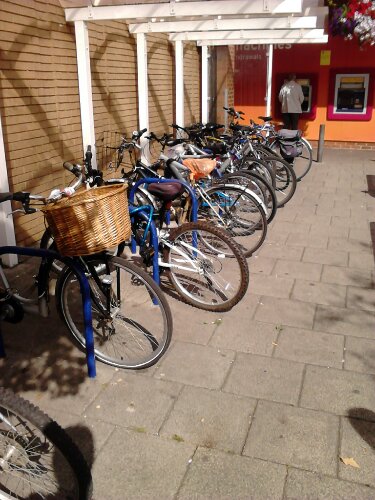 The cycle parks by the Lynn museum and Sainsbury's cash points will close while the bus station is refurbished. The new cycle park in the neighbouring multi storey should open soon. Until then, please use the extra temporary racks by the old post office or the nearby parking in Broad Street. More information on www.west-Norfolk.gov.uk/busstationworks and see our maps showing other cycle parks.
In other cycle parking news, the central cycle park at the Hardwick Sainsbury's should reopen later this week, now they've levelled the ground around it. Until then, the end cycle parks by the cash points and opticians remain open.
Finally, we've asked the borough council for more parking at Lynnsport after reports it's nearly full at peak times.