The cycleway linking Fairstead, Gaywood and the Sand Line Bridge with Tennyson Avenue in King's Lynn is closed from 6th to 15th June for resurfacing.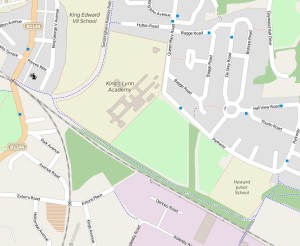 This is very welcome as the route is now in very poor condition. We are concerned however that as yet there is no signed diversionary route. This is an extremely busy cycle route linking the Town Centre with the QE Hospital. It is also heavily used by schoolchildren.
In our view, it is essential that a signed diversionary route is set up with appropriate signs and traffic controls. We suggest the most appropriate route which roughly parallels the cycleway is via Parkway (Gaywood)  and via Hulton Road onto the Sandringham Cycleway.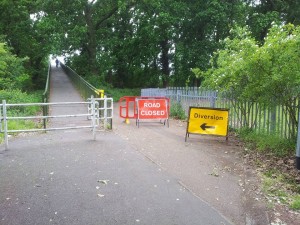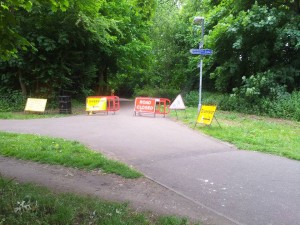 Updates: 4pm Monday - the diversion signs were pointing along the closed path; 8.30am Tuesday - there was no sign of the diversion and people were using the closed path as usual but http://norfolk.roadworks.org/ says "works in progress"; 2.29pm Tuesday - path closed and confusing diversion signs at both ends (pictured).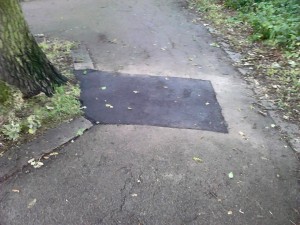 Final update: The sand line cycleway is open again. The good news is that they've done proper patching where they have done it (rather than tarring and chipping like on Hardwick) but they've not done every hole and they've not overbanded the edges with tar, so we'll have to see if new holes start to form along the edges... but for the moment, let's enjoy the improvement in comfort!