Dear Bugsters,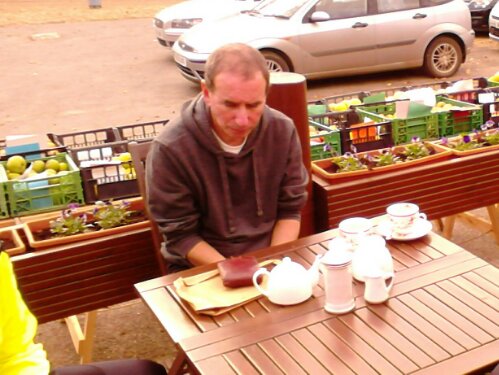 Here is very sad news. Today during a ride with a group of Cycling U.K. and BUG  members, Ray Gressieux collapsed when nearing Blickling and in spite of every effort by members of the group and by paramedics, could not be revived.
Ray was a regular rider with BUG and had intended to be so in the future with Cycling U.K.
Ray leaves a widow Gill, and daughter Rosie.  Our sympathy goes out to them at this devastating news.
Trevor
Updated 9 Sep: Ray's funeral will be at 1pm on Monday 26th September at the Mintlyn Crematorium in King's Lynn. His widow Gill would like a rough gestimate as to how many members of KLWNBUG will be attending. If you are planning to please could you email me on bug@klwnbug.co.uk. Many thanks, Helen.
Updated 16 Sep: Informal dress is preferred. Family flowers only, and if you wish, a donation to the British Heart Foundation. Thank you.