Thank you to everyone who donated to the lifeboats through our welly riders on their way from King's Lynn to Hunstanton. We raised over £230 for the RNLI. Here we are handing it over: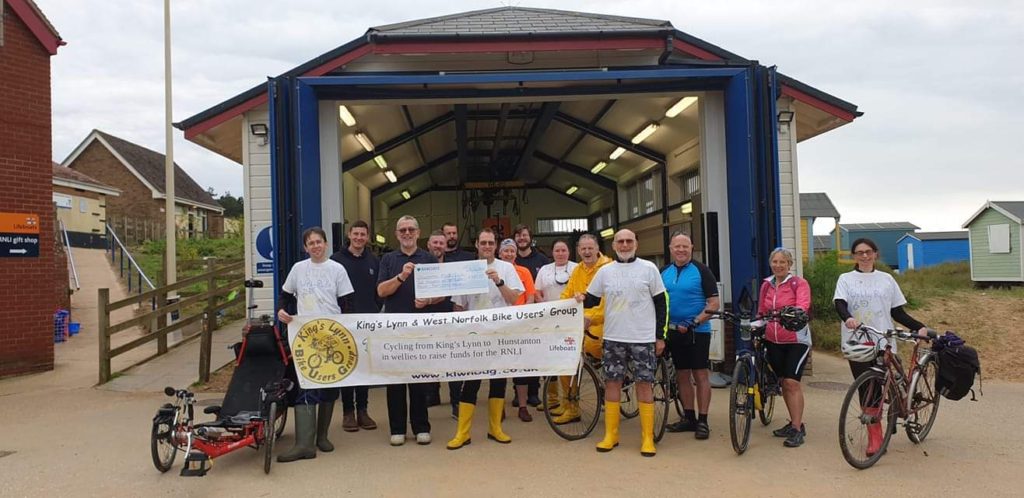 Apparently we were given another £30 for them on the way home!
Our RNLI fundraiser this year was rescheduled for Saturday 15 June 2019. It was postponed from early May due to very adverse weather. Maybe see you next May for another go... get your wellies on and get training, just in case!