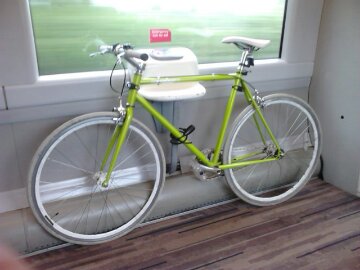 I've just left the workshop starting work on the campaign to get more pro-cycling councillors elected in next year's elections.
I had to choose one workshop from policy, communications and technology, so trusting that the CycleNation team will do technology well and having checked there were other rural voices in the policy one, I went to the communications workshop.
I think the biggest new idea to come from the workshop was recruiting gold, silver and bronze supporters based on how much they have supported the campaign in practical terms: so something like  bronze for an expression of support, silver for starting things happening and gold for delivering good results. And not only councillors, but businesses and other organisations and so on. At least that's how I understood it.
Much else was discussed, of course. If you'd like to know more, just ask.
Finally, Cycling UK (what used to be CTC) is changing their affiliation offer for campaign groups, so it's not just the same as for touring groups. Is there anything that you feel might make it worth BUG affiliating?